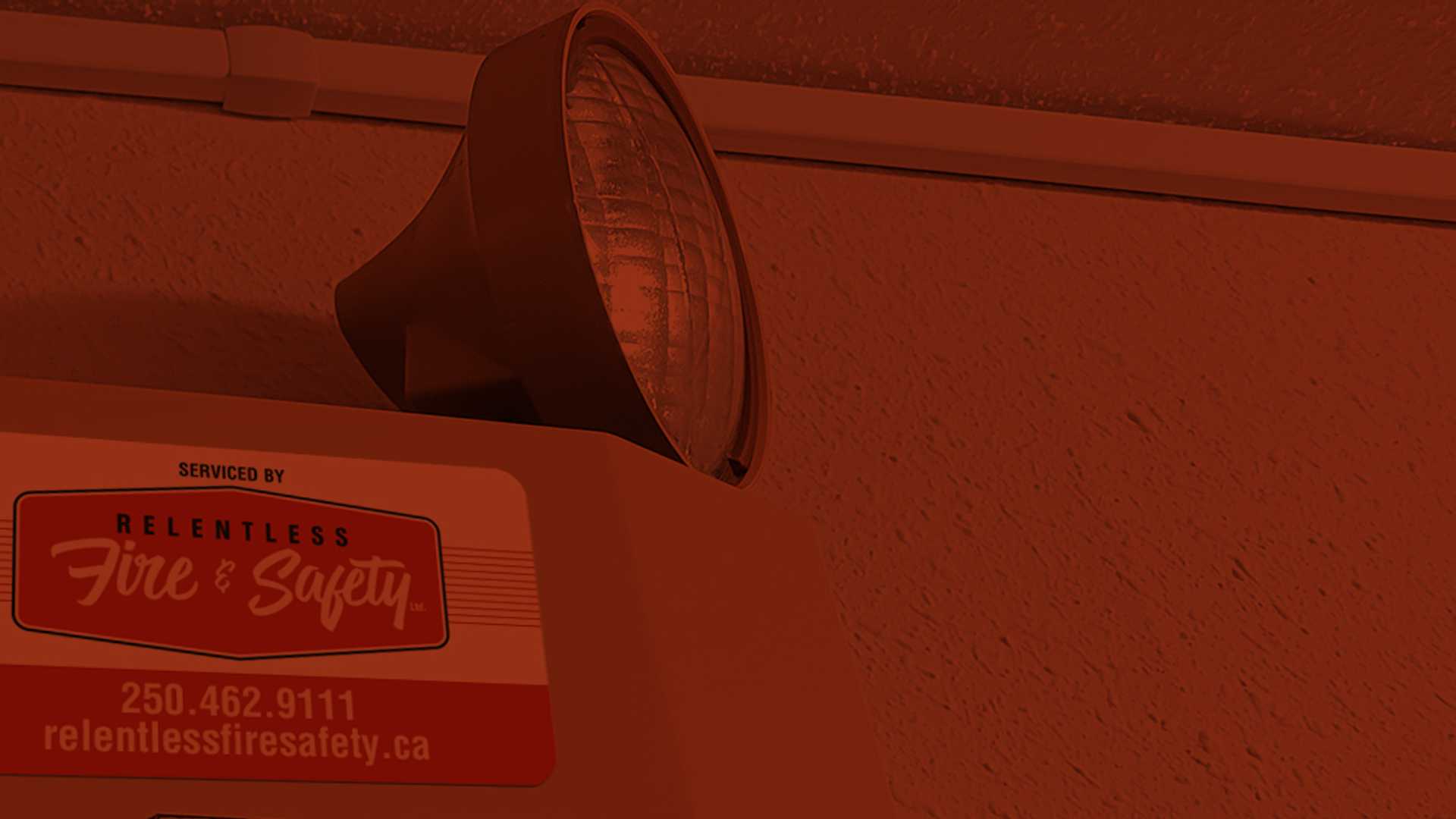 LICENSED & INSURED
Emergency Lighting Signage
Experiencing an emergency in the dark is bewildering and frightening for building occupants trying to evacuate a building safely. Therefore, emergency lights and exit signs are critical components of your fire and safety protection system.
You can rely on us to inspect, install, or upgrade emergency light systems throughout the Okanagan.
Local and provincial regulations mandate the need for monthly and annual inspections of emergency light systems.
Monthly Inspections check:
pilot lights are damage-free and operate
batteries are charged, and corrosion is absent from batteries and their terminals
We will gladly perform your monthly emergency light inspections, or we can train your staff and provide you with a complementary logbook.
Technicians are required for annual inspections because the regulations require paperwork certified by those with professional credentials.
When performing professional annual emergency light inspections, you can expect:
proper transmission of electricity is verified
light heads are correctly aligned
half-hour battery drain test is complete
full inspection of each component
illumination standards are met
full hazard inspection
paperwork reviewed and certification sticker awarded
emergency lighting system is fully powered.
Contact us today for emergency light inspections and inspection training.